Staff
Randall Spare, DVM
Randall Spare is President of AVC. Randall is a graduate of K-State's School of Veterinary Medicine. He focuses on bovine care, especially cow-calf production. He enjoys being a part of live cattle exportation and providing consultation for a large integrated beef cattle operation in southwest Russia. Through dedication and teamwork, AVC has become the largest veterinary practice in southwest Kansas. Randall and his wife, Michelle, are parents to five children: Anna, Bethany, Mark, Abigail and John.
---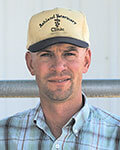 John Kellenberger, DVM
John Kellenberger has been with AVC since 1996 and a business partner since 2003. He received both his B.S. in Animal Science & Industry and DVM degrees from Kansas State University. He tends to both large and small animals, but the majority of his time is spent with large animals. John's family includes his wife, Angie, daughter Calley, and sons Call and Cord. Family pets include nine dogs, five cats and five horses. John enjoys hunting, fishing, golf, and most of all, spending time with his wife and kids.
---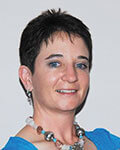 Kelly Deewall, DVM
Kelly Deewall has been offering her services at AVC since 2002. Kelly is a graduate of Oklahoma State University where she earned both her B.S. in Animal Science and DVM degrees. She tends to both large and small animal patients. Dr. Deewall designs diagnostic and treatment plans for small animals, performs elective and emergency surgeries, and fields clients' questions. Kelly focuses on small animal orthopedic cases, pain management and rehabilitation. Kelly and her husband, Nathan, are parents to one daughter, Neva. They're owners of two Great Danes, two cats and two chickens. In her spare time, she enjoys spending time with family, dog rescue, art, reading and helping family with their Herefords.
---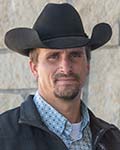 Mark Spare, DVM
Mark Spare returned to his Clark County roots in August 2022 to join the AVC team after earning his PhD and DVM degrees at K-State's School of Veterinary Medicine in 2019. Prior to entering vet school, Mark took advantage of several opportunities to gain hands-on experience, including a stint in Russia during the development of the largest beef operation in Russia. His collective body of experience in America and abroad renewed the value of his upbringing, and solidified his decision to make a career out of serving others in agriculture through the practice of veterinary medicine.
As an AVC veterinarian, Mark provides care to both small and large animals. He focuses on herd health, diagnosis and nutritional consultation. Mark also assists with AVC's semen sales and extensive breeding services, including synchronization, artificial insemination, ultrasound pregnancy determination and palpation with the goal of increasing producer profitability. Mark and his wife, Kayla, are parents to three daughters: Elizabeth, Lydia and Moriah.
---
Nick Brown, Vet Technician
As a vet technician, Nick Brown assists the veterinarians on a daily basis. He also treats animals that require an overnight stay and handles the general maintenance of the AVC facilities. Nick joined the AVC team in February 2020 and has extensive experience handling and caring for feedlot cattle. He's an Ashland High School alum and enjoys spending time with his kids, Pate and Jace.
---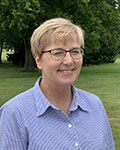 Debbie Filson, Receptionist
Debbie Filson is the first face AVC clients see upon entering the center. She attended Dodge City Community College and joined the AVC team in early 2017. She and husband Corey are parents to two kids, Jeremy and Justin, and enjoy being grandparents. They are caretakers to a dog named Keely and two cats, Lyle and Momma Cat. Debbie's hobbies include reading, yard work, golf and watching great nieces and nephews play sports.
---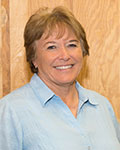 Debby Fox, Office Manager
Debby Fox has been employed with AVC since 1997. She attended Fort Hays State University. Debby is the owner of a Catahoula named Ellie. She enjoys playing the piano and spending time with her family. Debby and her husband, Bill, have three kids, Benjamin, Giles and Lezah.
---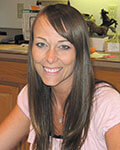 Rhiannon Hazen, Accountant
Rhiannon Hazen handles the accounting responsibilities at the center. She's been assisting AVC clients since 2011. Rhiannon earned a Bachelors of Accounting from the University of Oklahoma. She and husband Bryce enjoy spending time with their daughters, Camdyn and Kendry, and son, McCrae, and attending University of Oklahoma football games.
---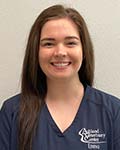 Emma Klein, Vet Technician
As a member of the AVC team since June 2021, Emma Klein cares for hospitalized and boarding patients. She is also a BVD technician and assists the veterinarians with daily duties, including appointments and surgeries. Emma graduated from Colby Community College and then earned her B.S. in Animal Science & Industry at Kansas State University. She's the owner of Daisy, a golden retriever, and enjoys reading, playing basketball and spending time with family and friends.
---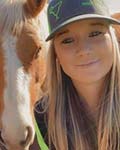 Sammy Kreutzer, Vet Technician
A graduate of Oklahoma State University, Sammy Kreutzer joined the AVC team in November 2021. She has valuable animal care experience and assists the veterinarians with daily duties. Sammy was raised on a family farm and now raises and trains horses. She also owns five dogs.
---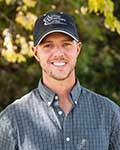 Brett Westrup, Vet Technician
Brett Westrup joined the AVC team in September 2015 and is a large animal vet technician. He cares for large animal patients and assists the veterinarians with large animal projects. He is a graduate of Sterling College and has experience in large animal care. His hobbies include hunting, golfing, coaching junior high football, working on the ranch with his dad, and spending time with his kids riding horses, riding bikes and going for walks. Brett follows KU basketball, the Kansas City Chiefs and is a huge Kansas City Royals fan. He also finds time to officiate high school football games. He and his wife, Jaymi, are parents to four girls, Bretlynn, Brystol, Bryton and Bracey.